Decoration
–
Part of the production of ZEROTEC is related to the design and manufacture of elements of decoration for commercial or residential use.
–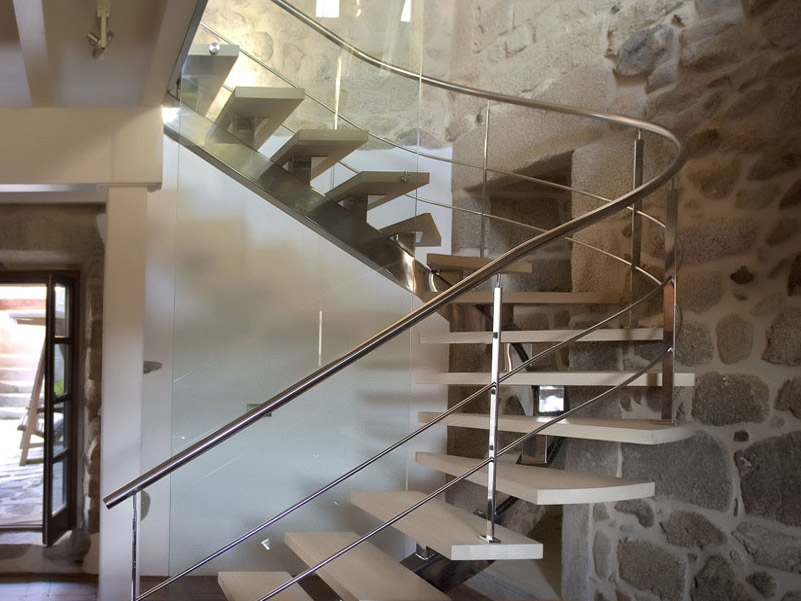 We have great experience in the realization of stainless steel works, material of great purity and corrosion resistance that has become indispensable for the decoration of our days.
–
This experience combined with our creativity and thoroughness that we attach to all our products both in the manufacture and finish, They allow us to create and manufacture various parts of decoration not only in metallic materials, but in combination with others such as glass, plastics or wood and provide them with different finishes such as 2B (normal), Satin, mirror o grinding among others.
–
At the same time we collaborate with decoration and interior design studios, for which we manufacture and install, While we bring ideas to their projects.
–

Our main decorative items include thes STAIRS and the HANDRAILS. Also carry out decoration work related to the manufacturing and installation of commercial furniture, We manufacture and install Gates and portals both for individuals and for neighboring communities and in general we do all single piece that the client request, whether in steel, corten steel or stainless steel.